Dewsbury Rams are pleased to announce that local Italian restaurant Zucchinis is once more supporting the club off the field.
As part of this the Dewsbury Rams coaching staff and team were welcomed at Zucchinis this week.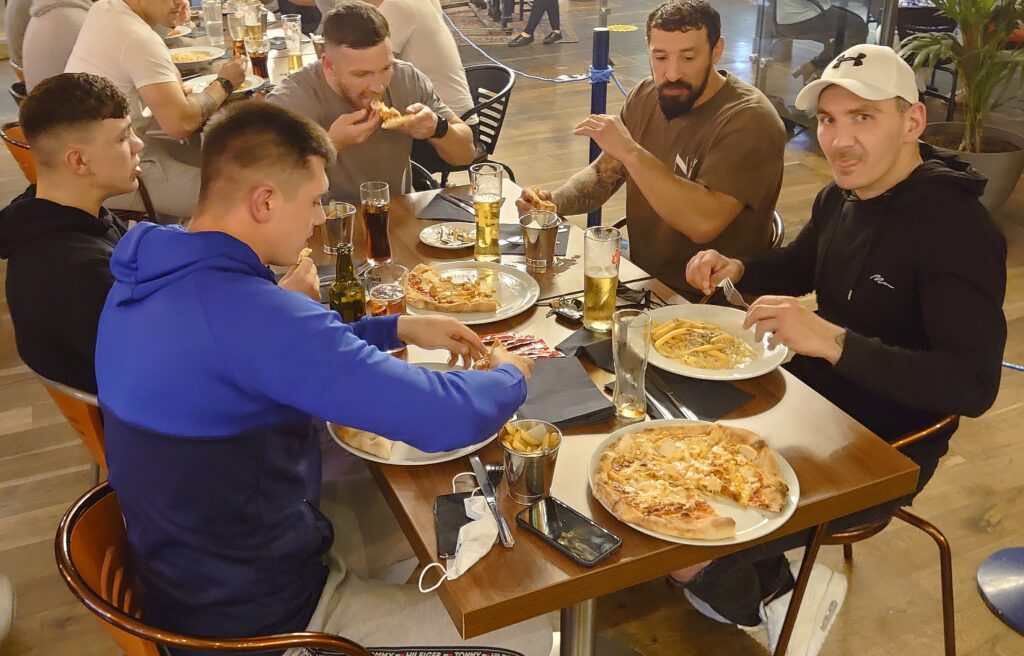 Lee Greenwood Dewsbury Rams head coach said: "These local commercial links are so important to the club and helps with team building outside of training and playing."
Zucchinis management added: "It's always good to see the Dewsbury Rams team and staff down at our restaurant especially after such a long time away due to Covid restrictions.
"We wish them all the very best for the rest of the season and we look forward to seeing them back here again soon."