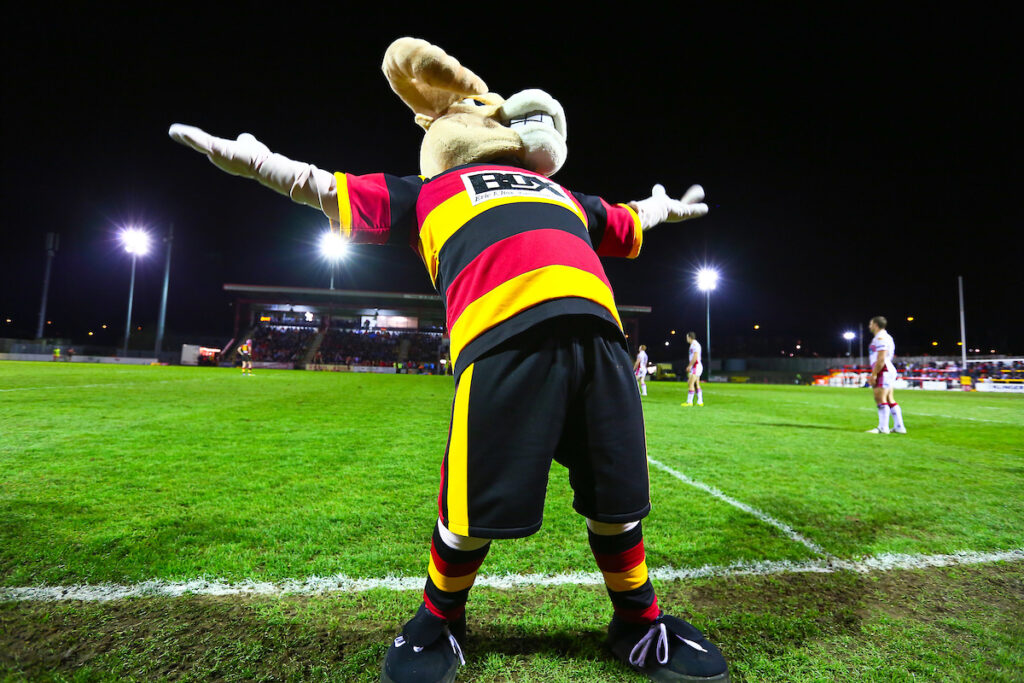 Roger the Ram is the legendary club mascot who can be found at every home game cheering on the boys and interacting with the fans. When he's not down at FLAIR Stadium, he can be found out and about in the local community at schools, galas and fairs.
Here are some interesting facts that you might not know about Roger:
Roger has his own range of merchandise that can be found in the Club Shop.
In 2020, he made it down to the last 16 of the RFL's World Cup of Mascots.
He can regularly be spotted helping to switch on the Dewsbury Christmas Lights.
Earlier this year, Roger stormed to victory in the Rugby League World Cup 2021 Huddersfield Mascot Race against Battler the Bulldog.
Whenever you're down at FLAIR Stadium be sure to give Roger a wave!
Roger the Ram is sponsored by Eric F. Box Funeral Directors.